Westminster Legal Policy Forum – Probation services in England and Wales – the future of the Transforming Rehabilitation framework and priorities for Through the Gate resettlement
Morning, Tuesday, 7th November 2017   Central London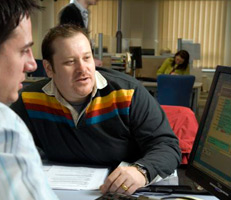 This seminar will focus on the future of probation services in England and Wales. It is scheduled to give delegates an opportunity to engage on the findings of HM Prisons and Probation Service's probation system review – which is expected to be published in the autumn, and will assess the future of government's Transforming Rehabilitation framework.
Sessions will focus on the options for reform, looking in particular at the performance of community rehabilitation companies (CRCs) – including changes to the way in which outcomes for short-term offenders are measured, next steps for the payment-by-results model, and addressing lower than expected numbers of low and medium-risk offenders being supervised by CRCs – as well as the operational challenges for probation services, including staffing shortages and workloads, and the improvement of IT and information sharing between CRCs, the National Probation Service and relevant partners.
In the context of a recent HM Inspectorate of Probation report on the performance of Through the Gate services – which indicated significant failings in the delivery of new services promised in the CRC bidding process – further sessions will focus on priorities for developing resettlement services, looking at next steps for improving the quality of service provision, delivering innovation in rehabilitation, and for meeting the healthcare, housing and employment needs of service users.
This conference will bring together members of both Houses of Parliament, senior government officials involved in this area of public policy, together with probation staff and CRCs, local government officials, services and outsourcing providers, charities, employers, training providers, health practitioners and service-user networks, as well as academics and reporters from the national and trade press.
NAO Director Oliver Lodge is speaking.