The National Audit Office has produced two reports on improving dementia services in England. These reports examined what health and social care services are available for people with dementia and their unpaid carers in England and whether those services are providing effective and good quality support; and the scope for better use of resources. Recent […]
Page
June 20, 2013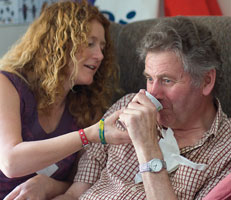 The National Audit Office has produced two reports on improving dementia services in England.
These reports examined what health and social care services are available for people with dementia and their unpaid carers in England and whether those services are providing effective and good quality support; and the scope for better use of resources.
Recent work
In our interim progress report in January 2010, we found that, while the Department of Health had developed an ambitious and comprehensive strategy for dementia, there had not yet been a robust approach to implementation. Despite the Department stating, since 2007, that dementia is a national priority, it had not been given the levers or urgency normally expected for such a priority and there is a risk that value for money will remain poor unless these weaknesses are addressed urgently.
Response to our work
The table below lists the two National Audit Office reports. We have also included links to follow up work by the Committee of Public Accounts and the Government's response to the Committee's recommendations.
More information on the accountability cycle
Our work on dementia services
Other useful links
Parliament: