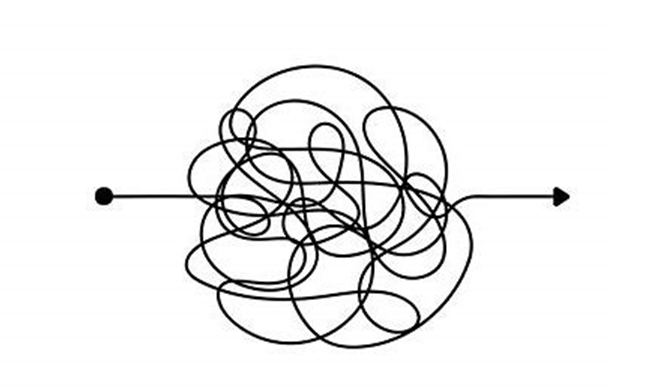 Imagine being asked to design and provide a service that meets the needs of everyone in your street. This crossed my mind when the borough where I live in London became a surge testing location for coronavirus. For me that means producing a service that works for Margaret and David, the retired couple that have lived next door for what seems like forever. But also Ed, the single parent with two teenage children across the street at number 42….and everyone else living in the 40 houses and flats in the street.
And then think about designing services not just for your street or town, but for the whole country. No matter how well I think I know my neighbours, it's hard for me to truly know the complications of each of their lives. Can I be certain what each of them might need from a service – let alone the rest of the country?
I was thinking about this as I ordered a home testing kit so that I could take a coronavirus test a time convenient for me. I had to return the test to a local site. One of the three sites was only five minutes walk away, so it was easy for me to drop it off. Less easy, I guess, for people in other parts of the borough.
What struck me as I dropped off my test was how easy it was to do, really well organised, but also how everyone returning tests, or queuing to take a test, were a similar age and ethnicity. This despite the borough's demographic being 30% ethnic minorities and 10% people over the age of 65. I wondered how effective the surge testing service was at reaching all people in the borough. People that spend their working day in another part of the city, people who have caring responsibilities, and all the hundreds of other personal characteristics that inform our daily life.
How do you design a service for such a range of circumstances?
That's the huge challenge that government has to strive to get right. Whether it's long-term policy outcomes such as achieving net zero, creating new services such as test and trace, or working out how to provide benefits in a better way. Get it right and government can be more certain of putting to good use the £456 billion it estimated to spend on public services, grants and administering services in 2020-21. Get it wrong and not only is that money put at risk but also the experience of the people using the services.
I've been lucky to see up close how government deals with service delivery challenges. From seeing the lived experience of immigration enforcement officers and the people they come into contact with, to work coaches helping people find jobs. I've worked with 40 government organisations and seen how they provide over 120 services. Our recent good practice guide collects what we've learned in one place sharing practical actions, questions to ask, pitfalls and warning signs to look out for.
We're sharing our learning to help government think about these challenges and benefit from our insight. That tells us there are five areas to get right:
Adopting a whole-system approach
1) Aligning objectives, funding, governance and accountability
2) Closing the gap between policy design and service reality
Managing operations in your organisation
3) Building technical and leadership capability
4) Meeting diversity of users' needs
5) Taking an end-to-end service perspective
Success isn't based on individual heroics. It comes from different organisations, inside and outside government, central and local government and people in headquarters and front-line roles working together. It requires all sorts of people to play their role in translating a policy idea into a lived experience for people across the country. It's easy to see a service challenge through the lens of our own experience, our own role or our organisation's perspective. So it's crucial that people designing policy, deciding funding, providing front-line services, or overseeing whole sectors or policy outcomes understand how their contribution affects people using services. And then work together to make it a success.
How will the way I think about my part of the wider system influence the overall outcome achieved?
It's crucial to think about questions such as:
Are we clear on each other's objectives, whether they align, and how to resolve conflicting priorities?
Do we have shared understanding of the problem to fix – whom to involve in achieving it, and whom it will affect?
Are we making decisions based on a detailed understanding of the actual or likely impact on different types of people using our service?
Is performance measurement based on averages, masking service problems that affect particular groups?
Providing services for government's diverse range of users is not easy. But government has a better chance of getting it right if it thinks about the questions and the pitfalls from our experience. A better chance of knowing Margaret and David's needs and how to change a service to more closely meet them.
A summary of the main points in our good practice guide is available here