We have been assessing government's capability in managing operations and processes since 2010. In this output we present analysis from our examination of 32 government organisations, including 86 operational processes. From our analysis, four themes capture the most important characteristics associated with good operations management capability:
Having a customer focus
Managing from a whole system, end-to-end perspective
Building an effective management and leadership environment
Using information to improve the business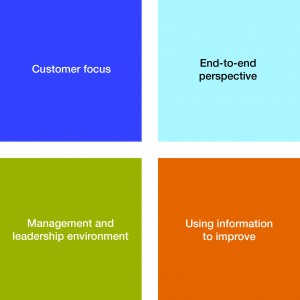 You may be interested in our ongoing work on operations and process management.
The summary of our previous work in 2010 can be found here.
September 2015