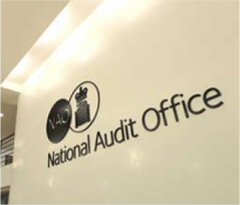 National Audit Office report: Parliamentary and Health Service Ombudsman Procurement Investigation
Parliamentary and Health Service Ombudsman Procurement Investigation
We report on our investigation arising from the findings of Internal Audit for the Parliamentary and Health Service Ombudsman regarding the management of conflicts of interest in procuring services during a fundamental change programme.
Publication details:
Published date: December 18, 2014
Report Images
Full details of these images can be found in the report. Click on the thumbnails to share on social media.