Our Analysis Insights team are experts in using analytical tools and methods to provide audit insights based on evidence.
Director
Ruth Kelly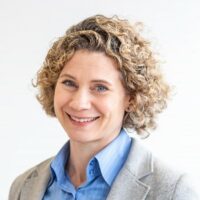 Ruth is our Chief Analyst and leads the Analysis Insights team. She has wide experience of applying economics and other analytical approaches to support policy evaluation, investment decisions and risk management.
Prior to joining the NAO, Ruth held business evaluation and risk management roles for a global resources company, and advised clients on carbon and energy issues for an economic consultancy practice.
Team members
Phil Bradburn
Phil has built and coordinated our central analysis capability since 2010. He is an expert in identifying how methods can be applied to provide audit insights. His previous experience is in economics and analysis, working in government on transport, housing and strategy.
Ben Coleman
Ben has led our data analytics function since 2014. With 15 years prior experience as a government statistician in a number of departments, he is an expert in data modelling, the application of data analytics to audit and in various programming languages.
James Bartlett
James leads our financial audit data analytics team. He is a qualified accountant, bringing together his experience of both audit and data analytics to support the delivery of tools for our financial audit teams.
Laura Cole
Laura is Head of Modelling and is an expert in auditing government models that generate estimates for our clients' accounts. She is particularly interested in building model pipelines in the R programming language, as well as automating our assurance work to enhance the quality and robustness of our outputs.
Before Laura joined the NAO, she was a statistician on the Civil Service Fast Stream. She has a PhD in Applied Mathematics.
William Pratt
Will leads our data analytics research and data engineering team. With expertise in large scale data processing and machine learning, Will's focus is on driving innovation in audit. Before he joined the NAO in 2018, Will worked in the technology sector as a Data Scientist and Software Engineer.
Our work
The Analysis Insights team leads and supports work across the NAO in:
using data to get a clearer and in-depth understanding of issues
using analytic methods to support audit findings and conclusions (from qualitative and survey research methods to mapping, statistics and modelling)
applying data analytics to financial audits to gain further assurance and deliver efficient, high quality insight
developing data analytical tools to address specific risks of audit procedures
scrutinising the models that underpin significant financial estimates in departments' financial accounts
For more on our work in these areas, see the following topics:
Other Insights teams
Find out about the NAO's other Insights teams