Our Digital Insights team are experts on digital transformation and technology programmes, with experience in both the public and private sectors.
Director
Yvonne Gallagher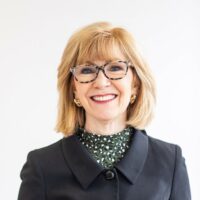 Yvonne is our digital transformation expert, and leads the Digital Insights team. She has over 25 years' experience in IT, business change, digital services and cyber and information assurance.
Yvonne has been a Chief Information Officer (CIO) and Chief Digital Officer in the private sector as well as holding senior roles in large companies such as the Prudential and Network Rail. She was also CIO in two major government departments.
Team members
John Bell
John has worked on a range of NAO reports over the last 10 years covering digital transformation and technology in government, including the Emergency Services Network and Smart Meters.
As a digital specialist, John has 25 years' experience of delivering IT enabled business change through programmes and projects. He was previously a Gateway Review Leader and Gateway Director in the Office of Government Commerce and held senior programme and project management positions in the Education Department.
Our work
Digital transformation is the most influential force for organisational change today, challenging 'traditional' organisations to come up with new ways of serving their customers and the public.
We have been publishing our insights on digital transformation ever since this became a focus for government.
For more on our work in these areas, see the following topics:
Contact the team
You can contact the team by email:
Other Insights teams
Find out about the NAO's other Insights teams