About financial and risk management
---
Our teams are uniquely placed to comment on how well public finances are managed and governed, and our experience covers a broad range of essential business skills and disciplines.
Given the scale of government spending, and the unique challenges government faces, it is essential that good practice is shared.
Our knowledge and insights can help government:
monitor and control planned expenditure;
identify links between resources, outputs and outcomes to understand and improve value for money;
manage risk effectively, to support innovation and mitigate service failure;
improve processes for managing fraud and errors;
ensure complex decisions are underpinned by robust financial analysis; and
be transparent and accountable
The reports and guidance on this page contain analysis, case studies and advice for government to deliver better financial and risk management.
Publications
---
---
---
---
Opinion and comment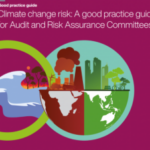 ---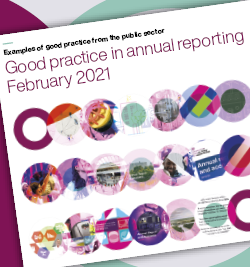 ---

---
Our experts
Mfon Akpan
Mfon leads our Financial and Risk Management Hub. She is a Big Four trained multi-disciplinary Risk, Assurance and Governance professional with over two decades of cross-border leadership experience across the financial services industry and beyond.
Mfon has held roles at a number of blue-chip institutions, including the World Bank Group as a Risk Management Specialist, Standard Bank Group where she was the Chief Risk Officer and Regional Head of Risk for its operations in Nigeria and across West Africa, respectively, and Barclays Group Plc where she was an Audit Director.
Mfon is a Sloan Fellow from the London Business School, a Fellow Chartered Accountant (FCA), a Certified Risk Manager (CRM) and a British Chevening Scholar.
Follow Mfon on LinkedIn.
Claire Rollo
Claire has led our audits of fraud and error in benefit expenditure since 2015. She uses insight from this work to help departments and other bodies respond to specific fraud and error challenges, sharing best practice with colleagues across the NAO and government to reduce losses from fraud and error.
Steven Corbishley
Steven's work focuses on improving financial transparency. Working across a number of government departments, he has promoted the use of Annual Reports and Accounts as mechanisms for holding bodies to account. For example, as our first Director auditing the Whole of Government Accounts, his commentary provided unique insights into the UK's public sector balance sheet.
Steven is on the judging panel for the annual Building Public Trust Awards, making recommendations on which public sector annual reports are 'best in class'.