NAO BLOG: Conflicts of interest can be high profile and undermine public confidence, damage reputations, bring decisions into disrepute or legal challenge, drive resignations, or result in criminal action. How do conflicts of interest arise? How can they be prevented, detected and addressed? Our blog-post draws on our investigations to illustrate the different types and consequences of conflicts of interest, and outlines good practice management and how to report a conflict of interest.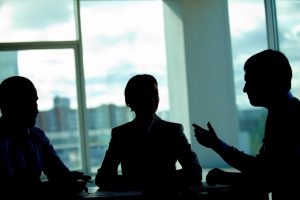 Strand Group keynote speech
Sir Amyas Morse recently spoke on 'The implications of central decision-making on the delivery of frontline services' at the Strand Group, the Policy Institute at King's College London's signature seminar series.
Read a transcript.
Events

NAO Director Aileen Murphie is speaking

NAO Director Aileen Murphie will give a keynote address

Sir Amyas Morse is speaking
The role of the NAO
The National Audit Office scrutinises public spending for Parliament.
Our blogs
Expert insights on big issues facing the public sector
Our audit trainees about life at the NAO
Professional training schemes
NAOdirect email alerts
Get notified by email of publications, news, events and other updates:
Code of Audit Practice and more…