HM Revenue & Customs' (HMRC's) contract with Synnex-Concentrix UK Ltd was terminated in November 2016. The contract was designed to add capacity to HMRC's programme of interventions to prevent or detect error and fraud in personal tax credits awards. HMRC estimated that the contract would save £1 billion over its three year life time and an estimated £193 million, excluding Concentrix's costs, had been saved by the time of contract termination.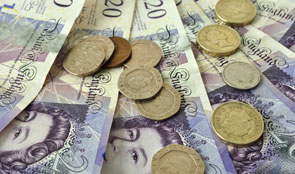 Highlights

Learn more about our work regarding taxpayer support for UK banks.

Frameworks and guides to aid organisations' self-assessment and decision-making

Whole of Govt Accounts show what the UK government owns, owes, spends and receives.
Events

NAO Audit Manager Mark Parrett is joint Chair

NAO Director Aileen Murphie is speaking

NAO Audit Manager Mark Parrett is speaking
The role of the NAO
The National Audit Office scrutinises public spending for Parliament.
Our blogs
Expert insights on big issues facing the public sector
Our audit trainees about life at the NAO
NAOdirect email alerts
Get notified by email of publications, news, events and other updates:
Professional training schemes
Code of Audit Practice and more…