This report highlights some issues relevant in light of the malware cyber-attack on 12 May. It sets out the increasingly complex challenge of protecting information while re-designing public services and introducing the technology necessary to support them.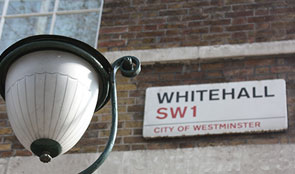 Strand Group keynote speech
Sir Amyas Morse recently spoke on 'The implications of central decision-making on the delivery of frontline services' at the Strand Group, the Policy Institute at King's College London's signature seminar series.
Read a transcript.
Events

The NAO is exhibiting – stand number 28

Sir Amyas Morse and Aileen Murphie are speaking and the NAO is exhibiting

The NAO is holding two sessions
The role of the NAO
The National Audit Office scrutinises public spending for Parliament.
Our blogs
Expert insights on big issues facing the public sector
Our audit trainees about life at the NAO
Professional training schemes
NAOdirect email alerts
Get notified by email of publications, news, events and other updates:
Code of Audit Practice and more…