This interactive briefing pack summarises the National Audit Office's work in the police and fire sectors since 2012. It highlights the key messages coming from a selection of our recent reports and should be of interest to Police and Crime Commissioners and their officers, senior police and fire officials and the general public.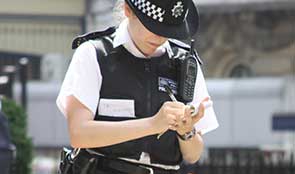 Highlights

Learn more about our work regarding taxpayer support for UK banks.

Frameworks and guides to aid organisations' self-assessment and decision-making

Whole of Govt Accounts show what the UK government owns, owes, spends and receives.
Events

The C&AG will give a breakfast briefing to business and public sector leaders.

Aileen Murphie, NAO Director for DCLG is speaking.

Aileen Murphie, Director, DCLG and Local Government is speaking
The role of the NAO
The National Audit Office scrutinises public spending for Parliament.
NAOdirect email alerts
Get notified by email of publications, news, events and other updates:
Professional training schemes
Code of Audit Practice and more…
Our blogs
NAO blog - expert insights on big issues facing the public sector
NAO graduate blog - our audit trainees about life at the NAO